St. Ambrose attorney: Homestead Twp. violated FOIA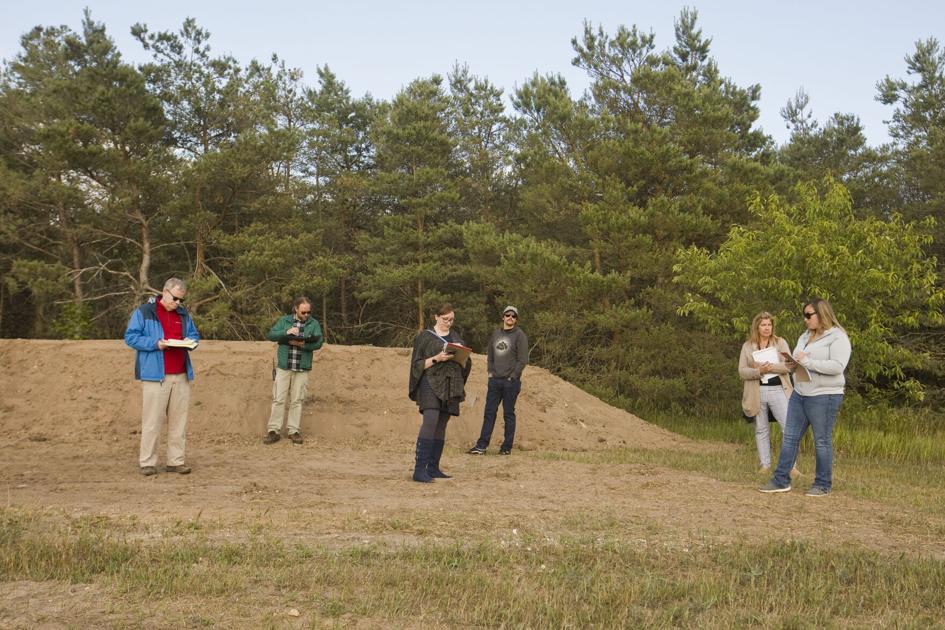 BEULAH — An attorney who deposed Homestead Township officials after a winery owner accused the local government of violating the Freedom of Information Act, says such violations are avoidable yet cost taxpayers thousands.
"Sadly, it's very representative of what I've encountered in my experience with local governments," said Frankfort attorney Frederik Stig-Nielsen.
For example, in another case Stig-Nielsen assisted on, Arcadia Township in 2017 reportedly spent as much as $20,000 per month for several months on its legal fees, following a lengthy FOIA-related dispute between two elected officials — the treasurer and the clerk.
"I don't know if they don't want to invest the money in training, if they get bad information from somewhere and rely on that information, or if they just don't take FOIA seriously, but it has become pretty egregious," Stig-Nielsen said.
Stig-Nielsen represents Kirk Jones, who with his wife, Sharon, owns St. Ambrose Cellars, a winery on Pioneer Road, and last year in 19th Circuit Court he filed suit against the township.
Jones contends some township officials have targeted his business and last spring he filed several FOIA requests, seeking internal communications and bills the township received for legal representation while defending a controversial noise ordinance.
A township noise ordinance officer issued Jones a $125 ticket in 2019, when a wedding Jones hosted at the winery included live music.
Jones fought the ticket in court in a separate lawsuit, Judge John D. Mead ruled the ordinance was "unconstitutionally vague" and Homestead Township successfully appealed.
Jones said he filed the FOIA requests while contemplating further legal action in the original lawsuit.
He said he wanted to learn how much the township had spent on legal fees in its dispute with him — $50,000 at last estimate — but also to seek evidence of targeting by officials.
A stop work order issued this week by Township Zoning Administrator Rosemary Naulty, in response to a complaint filed regarding a disc golf course on St. Ambrose property, is yet another example of how the winery has been singled out, Jones said.
"I've got a shooting range on one side of me, a motocross track on the other side but these people are taking issue with disc golf?" Jones said.
Neither neighbor operates the activities as a business, Jones said, though St. Ambrose does not charge for disc golf and participants don't have to be customers of the winery to play.
The course is on 10 acres of what used to be a Christmas tree farm, Jones said, and the complaint came after he began cutting down dead trees.
Jones said he was told by Naulty four people signed the complaint, stating the disc golf course was a non-conforming use, though Naulty declined to name the complainants.
Naulty did not return a call seeking comment.
"And so here we go with another FOIA," Jones said.
As part of the FOIA lawsuit filed by Jones in 2020, Stig-Nielsen deposed Homestead Township Clerk Karen Mallon and former clerk Mary Geetings, in a video conference March 5 of this year.
Both acknowledged under oath Jones' requests had not been properly responded to.
Geetings claimed attorney-client privilege on documents Jones' attorney contends were were public and she missed some response deadlines by nearly a month, depositions show.
Mallon cited "the lockdown" as reason for not producing documents, though admitted in her deposition she had "no personal knowledge" of Gov. Gretchen Whitmer's executive order regarding a public official's FOIA duties during the pandemic.
Mallon did not return a call seeking comment.
Stig-Nielsen said Mallon signed a response to an interrogatory, filed in 19th Circuit Court, stating all non-exempt documents had been produced, but walked that back in her deposition.
"If you look at the answers on the interrogatories you see them saying, essentially, we did everything we were supposed to do and everything was turned over and nothing was withheld," Stig-Nielsen said. "What came out in the deposition was, there was never a search for those communications that Kirk had requested – the emails about St. Ambrose to and from board members to attorneys."
Homestead Township is represented by Traverse City attorney Thomas Grier as well as by attorneys with an Okemos-based firm, Fahey, Schultz, Burzych, Rhodes PLC.
Grier said another attorney, Brad Wierda, with Smith Johnson, is working with the township on the FOIA lawsuit.
Wierda did not return a call seeking comment.
Stig-Nielsen said it defied credulity that no communications existed between officials regarding the two lawsuits, one on the noise ordinance and one on the FOIA violations.
"It would have been basically impossible that there weren't that type of communication, just based on the nature of the townships' involvement with the litigation at that time," Stig-Nielsen said.
That theory proved true, Stig-Nielsen said Friday, following notification from a township attorney that a substantial number of email communications would soon be provided to Jones.
The winery will be open over the holiday weekend, but it's likely disk golf will not be played, Jones said, unless he wants to incur a $500 fine.
The next court action could be a jury trial, in which case Jones said he'd ask for his attorney fees — approaching $20,000 —to be paid for by the township.
Mike Selden, director of member information services with the Michigan Association of Townships, previously said municipalities like Homestead Township carry liability insurance which generally covers legal fees when a township is sued. Such fees would not be covered when the township is the aggressor and townships involved in multiple lawsuits likely incur fees that fall into each categories, he said.
Homestead Township Supervisor Tia Kurina-Cooley did not return emails seeking comment on the township's legal fees and its insurance coverage.
Stig-Nielsen said a request that the court assign additional costs to the township was a possibility.
"One of the standards you look for in assessment of additional fines and punitive damages is arbitrary and capriciousness," Stig-Nielsen said. "If you look up the definition — which I have — 'capriciousness' is basically acting on a whim without any real guiding points. And that's what was going on."