Sumter County attorney arrested, disbarred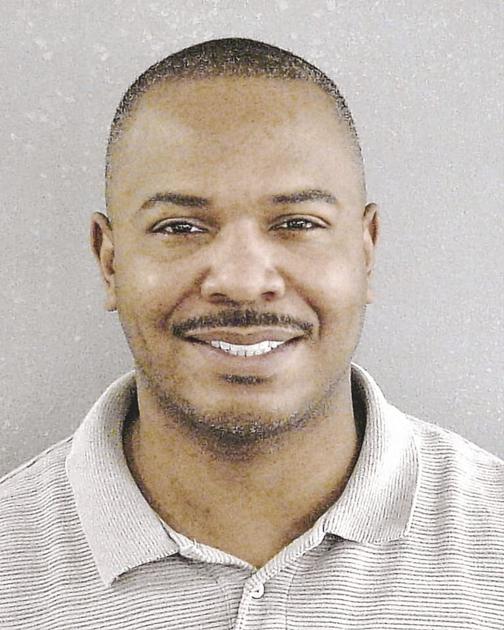 Disbarred attorney Edward Juan Lynum, 45, of Wildwood, is facing multiple charges in Sumter County for allegedly threatening or attempting to intimidate two circuit judges.
In a related case, Lynum was also disbarred by the Florida Supreme Court, according to a Jan. 28 announcement by the Florida Bar. He was among several Florida attorneys who were subject to the court's disciplinary action in January.
Lynum, in 2018, ran unsuccessfully for Sumter County Judge. His earlier forays into politics included an unsuccessful run for the Orlando City Commission seat formerly held by his late mother, Daisy Lynum.
Sumter County Sheriff's Office (SCSO) deputies, acting on a local warrant, on Jan. 5. arrested Lynum at a Wildwood area convenience store, according to an SCSO arrest report. He was booked into the Sumter County Detention Center for four counts each of writing threats to kill or do bodily harm and corruption by threat of harm against a public servant. He was also arrested on a Lake County warrant for stalking. He was released the next day on a $40,000 bond.
In January, Lynum was granted a change of venue for the legal proceedings. Circuit Judge Richard A. "Ric" Howard is presiding over the case in Citrus County.
The probable cause affidavit for Lynum's arrest warrant listed multiple allegations of social media activities that investigators cited as being threats against the two judges and a private attorney who were apparently involved in Lynum's earlier divorce case.
Investigators identified multiple FaceBook accounts and websites belonging to Lynum, according to the affidavit. A detective reported reviewing approximately 215 posts made from October 2019 to July 2020 and consisting of public messages made by Lynum, video logs narrated by Lynum, letters sent by Lynum and articles cited by Lynum.
"The postings made by Edward Lynum formed a central theme that described (him) as being the victim of a large and overarching conspiracy theory in which the Florida Judicial System, including but not limited to the Fifth Judicial Circuit, as well as both state and federal figures conspired, due to their bigotry and worship of satanic spiritual forces, to not only kill him, but to destroy his life reputation and separate him from his family," an SCSO detective wrote in the probable cause affidavit.
Lynum used his social media platforms to "to create a narrative based on a central theme that the victims in this incident are racist members of a satanic cult who act in concert to rule against him in judicial proceedings," according to the affidavit. The detective also wrote that Lynum used "hyperbole, innuendo and misrepresentation to make threats to do physical harm veiled in a religious context of his own design."
In the affidavit, the detective noted a particular posting that he cited as revealing a summary of Lynum's contention. "God comes before secular justice is why degenerate satanic monkey slut judges like (victim's name) in Bushnell, Sumter County, Florida along with her conspiring pedophile judge friends must be charged and arrested for desecrating God's truth."
Lynum continued, according to the affidavit. "God strengthens us to kill … it is time to kill."
Lynum used social media to repeatedly threaten the victims, the detective noted. Lynum described the victims as "four hoodlums …. too dumb and demonic to know they're coming with their guns for all of you."
Lynum posted "Good luck ducking and dodging bullets from inside your own white castles …. good luck surviving the deluge," according to the affidavit.
The Florida Bar began investigation of Lynum's communications in the summer of 2019 and subsequently placed Lynum on notice that his conduct was of serious concern to the bar and that it was being investigated. But according to the Supreme Court Referee's findings, Lynum's conduct only intensified.
Lynum's activities included personally suing the attorney who represented his ex-wife in a divorce and child custody case, posted "egregious and disparaging" comments about the attorney on Facebook and has sent "numerous disturbing and threatening emails and/or posts to, or about" the attorney, according to the Supreme Court findings. The attorney testified that Lynum posted about the attorney's personal residential address and that he was "coming to [the attorney's] house".
The Supreme Court document also noted that the attorney also testified that Lynum's posts included threats of violence including threats to bomb the Sumter County Courthouse, the attorney and client (Lynum's ex-wife).
The case findings also noted that the attorney testified that Lynum has made posts including violent images such as guns, fires, riots, has referred to the attorney as a "Nazi" and has posted suggestions that someone kill the "Clermont lawyer who wears a 'What Would Jesus Do' bracelet."
The Supreme Court referee report contained an extensive list of incidents of professional misconduct by Lynum including violations of court orders, Rules of Professional Conduct and violation of his oath of admission to the Florida Bar. The full report can viewed at www.floridabar.org/public/acap/disc-docs/?icn202030020&member18484. Click on the link titled "Report of Referee."
Martin Steele is a reporter for the Sumter County Times,  a sister newspaper of the Citrus County Chronicle.