Lawyers
Sunny Hostin – attorney, creator, co-host of ABC's "The View" – speaks at MLK Day occasion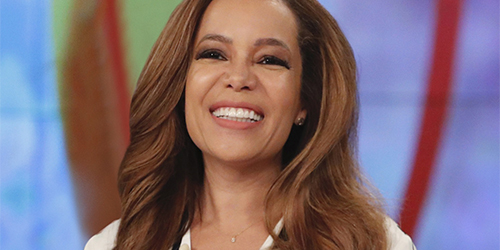 Following a year like no other, Rowan University held a Martin Luther King Jr. Day celebration like no other Jan. 18 as participants logged in for an online program hosted by 6ABC news anchor Rick Williams and featuring Sunny Hostin, an Emmy Award-winning journalist, author, lawyer and TV host.
Though held virtually, Rowan's 35th Annual MLK Day and Day of Service program featured some of the special qualities it has in years past, including soaring vocal performances by Dr. Lourin Plant (with accompaniment by pianist Alexander Timofeev) of Rowan's Department of Music and tributes to the late William H. Myers, a beloved University assistant dean in the former Educational Opportunity Fund Office.
This year, 19 high achieving Rowan students are receiving $1,000 scholarships through the William H. Myers Scholarship program, which is supported by the annual MLK breakfast program, the Division of Diversity, Equity and Inclusion and the Rowan University Foundation.
The program was held against the backdrop of the COVID-19 pandemic and the recent events in the Capitol.
"As Dr. King famously said, while the moral arc of the universe is long, it bends toward justice, and we're seeing that today," said Rowan President Ali Houshmand. "Those who seek to divide us, who stand for racism and bigotry, are in fact the minority in our great country and we WILL overcome!"
Hostin reflected on the "three evils" of racism, poverty and the Vietnam War that King focused on, remarking, "we're dealing with racism, poverty and the global pandemic."
"When I saw white supremacists storm the Capitol, I thought 'Oh my god,'" said Hostin. "(King's) words came rushing back and I thought, how could it still be true?"
The program also included pre-recorded video messages by Governor Phil Murphy and U.S. Senator Cory Booker and live comments by New Jersey State Senate President Steve Sweeney.
"One of the most remarkable things about (the past) year was the movement started by young people" including Black Lives Matter and the fight against climate change, Murphy said.
Even with the nation's capital on lockdown just days before the inauguration of President Joe Biden and Vice President Kamala Harris, an event that has drawn tens of thousands of armed National Guard members to protect against another potential revolt, Hostin agreed that there is much to be grateful and optimistic about.
"I would urge students to be a beacon in their own community," said Hostin, a former federal prosecutor. "You can make a change in your community that can have ripple effects across the nation – even across the world."